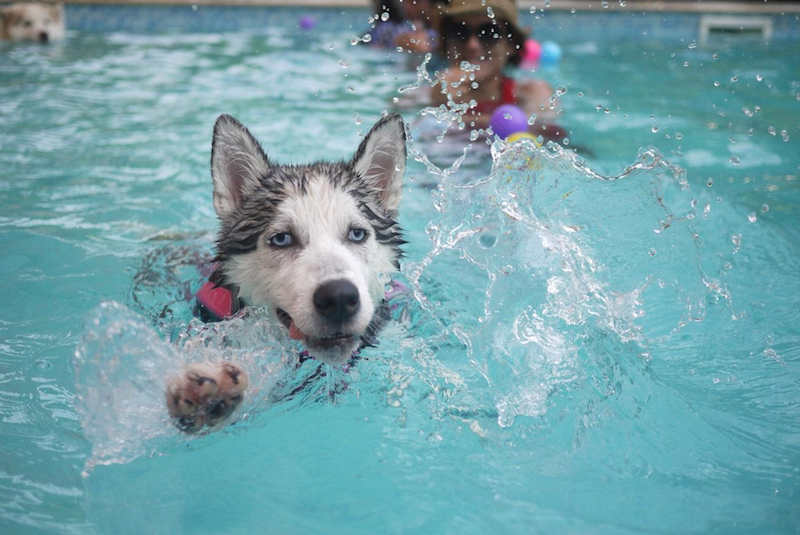 It's never easy when your dog starts ageing. Suddenly your energetic friend, who would go with you any and everywhere, is hesitating. They're moving slower and tiring easier but senior dogs have the same needs as younger dogs, and then some. They may not be able to go hiking, jogging, or do agility but they still need regular exercise. Exercises for senior dogs require a little planning, but there's still plenty of fun to be had. Regular exercise helps keep your best friend healthy well into his golden years!

1. Take Walks
Walks are the best low-impact way to take care of your dog, no matter the age. As your dog ages, there are certain stipulations for walking. Try using a padded dog collar and coil running dog leash to keep them comfortable and tangle-free. Take shorter strolls, instead of long treks. Keep your dog dressed for the weather, since older dogs have a harder time regulating body heat. And in snowy or rainy weather, try doggy booties. They will help to prevent any slips and falls, that can shift a dog's bones out of joint, or cause mild fractures.

2. Go Swimming
Low impact exercises are good for dogs as they age. Go swimming with your dog. It can ease the pain in your dog's joints and bones, and it's a lot of fun for both of you. It's also a great way to cool off in the summer heat. It can also help with the breathing problems associated with keeping an aging dog in humid weather.


3. Food Puzzles
Food puzzles are fun for your dog, and a lot of fun to watch! To keep your dog sharp and agile, food puzzle games involve hiding food behind a mechanism your dog has to work to get out. It's a fun and rewarding low impact exercise to take the place of a rousing game of fetch. It can be a lot of fun for both of you!


4. One-On-One Training
Despite the old adage, it is actually entirely possible to teach an old dog new tricks! Spend 15-30 minutes a day teaching your dog some new tricks. It's not a great time of life for agility training, but teaching your dog to roll over, play dead, and even some advanced tricks can help keep his mind stimulated. This will give you lots of one-on-one bonding time that doesn't involve strenuous activity over long periods. Good for both of you!


5. Talk To The Vet
To help you adjust to your dog's advancing years, talk to your vet. Don't be afraid to ask advice on exercise plans, special diets, and other health concerns. Regular checkups and talks with your vet can help you keep on top of any health concerns as they crop up, including vision and hearing loss, joint problems, and weight gain.

We all want to be there for our pets as they age. Keeping him on the right diet, the right schedule, and the right plan will keep your furry friend healthy and happy as long as possible. The right exercise and walking gear can help your dog stay healthier, longer. Not to mention, it'll keep the two of you having fun together, too!