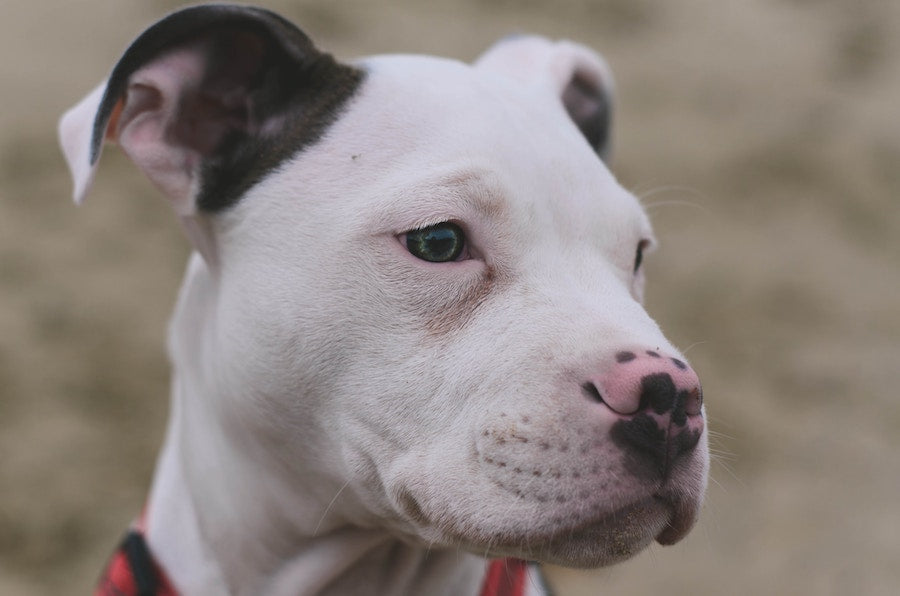 A padded dog collar is a dog's best friend, just as dog's themselves are man's (and woman's) best friend. As pet owners, we are always wondering how we can make our pets healthier, happier... more comfortable. When it comes to our four-legged furiends, the answers are often very simple!
For most of us, when we are walking for an extended period of time, comfort is king. It should be the same for your pooch as well. Think about it, you've probably got your favorite comfy walking shoes that you depend on. Shouldn't your pooch have a comfortable dog collar to make their walks that much more enjoyable too?
You might be thinking, "Meh, it probably doesn't matter that much. I'll just buy this super sparkly one!" The problem with that thinking is that, yeah, it actually does matter! Your pet's collar is pulling on their neck throughout the day. This affects their breathing and is connected to their spinal cord. With that being said, having a padded collar is vital for many pets. There are plenty of collars out there that can hurt so making the right choice is important.
It's time to stop worrying so much about how fancy your pet's collar looks. Instead, let's talk about why you should seriously consider a padded dog collar. We promise, your dog won't be upset if it doesn't sparkle or have spikes!
Benefits of a Padded Dog Collar
Those comfortable walking shoes you likely wear on your walks help to cushion your feet. Similarly, a padded material provides a cushion between your dog's neck and their collar. Dogs whose necks may chafe can really benefit from having a padded, comfortable dog collar. Those fur-babies with the sensitive skin would benefit greatly as well. They could wear it all of the time without the hassle of having to constantly remove and put it back on.
This type of collar is perfect for short hair dogs like Beagles and Australian Terriers. They're not likely to cause hairlessness via rubbing. Baldness prevention aside, the best thing that a padded dog collar does is distribute pressure evenly across your dog's entire neck.
These functional and comfortable dog collars are also good for puppies. We all know these adorable, hyper cuties tend to pull quite frequently on their leashes. A padded collar can prevent them from having sore or injured tracheas. Once a dog has this condition, however, they should really only be walked on a harness only.
Dog Collars That Can Harm Dogs
Ok, we've discussed why a comfortable dog collar is a good thing for your four-legged friend. Now, we're going to talk about the other end of the spectrum. Below are examples of collars that you should stay away from. They can do serious harm to your dog and should only be used by a professional dog trainer.
Choke Collars
These are potentially dangerous and can have serious psychological effects on your dog. This is due to the fact that they simulate the sensation of choking when they tighten. This can cause dogs to become fearful. Choke collars can also cause whiplash, fainting, spinal cord injuries, paralysis, crushing of the trachea, and prolapsed eyeballs.
Prong Collars
The metal protrusions can actually pinch and puncture your dog's skin. Scars may form over time which causes an eventual tolerance to the pinching. The dogs then continue to pull at the "collar" which in turn causes more damage. These collars like the above choke collars also simulate choking and can cause dogs to become aggressive and fearful.
Shock Collars
A dog wearing a shock collar can suffer from injuries like burns and cardiac fibrillation. There is also the risk of psychological stress like anxiety and aggression.
Now you're aware of just how much harm the wrong kind of collar can do to your dog. Even a regular dog collar can cause harm to certain dogs. On the other hand, the benefits of a padded dog collar are priceless. Our pets provide us with unconditional love, connection, and life lessons like living in the moment. Simply providing them with the love, care, and comfort they need is the least we can do!